---
Posts Tagged 'STEM'
Monday, July 29th, 2013
PACE or Partners for the Advancement of Collaborative Engineering Education links GM and software/hardware partners with select academic institutions worldwide to develop the automotive PLM team of the future.
Last week seven global teams from 32 universities met in Pasadena, Calif., at the Art Center College of Design for the PACE Annual Forum. Lorne Buchman is president of the Art Center and noted the school is akin to Julliard where students enter after an audition (portfolio) and then work with experts to improve their craft. He estimates four out of five cars have had an Art Center graduate involved in the design. So it was a fitting location to see student teams compete with their PACE projects.
The project is a Portable Assisted Mobility Device (PAMD) to address urban population growth and provide sustainable solutions for megacities. I'll share more on the innovative student projects soon.
In the meantime, I'd like you to meet Vass Theodoracatos.
Vass manages academic outreach at GM, including PACE and K-12 STEM programs. He is a civil, ocean and mechanical engineer. (more…)
Monday, September 24th, 2012
guest blog post by Bill Boswell, senior director of partner strategy, Siemens PLM Software
Are we on the verge of a crisis in manufacturing? Three circumstances – a global aging workforce, increasing product and process complexity and an education skills gap – are converging right now. Each of these issues individually is a challenge but combined they could create a crisis in manufacturing.
See more details in the infographic and article below.
Global Aging Workforce
Every day, around the world, our global workforces are getting a little older.  The statistics are startling. Since Jan. 1 of last year, every day, 10,000 baby boomers turn 65. That is going to happen every single day for 19 years. It is estimated that within five to 15 years the retirement of skilled baby boomers will create a workforce shortage of 10 million additional workers by 2020. This "trend" is not offset by a younger generation taking its place. How will we overcome the brain drain this creates? How will we keep older workers productive longer?  How will we compete to hire the best younger workers for our companies?
A recent survey by Deloitte and the National Manufacturing Institute found "the hardest jobs to fill are those that have the biggest impact on performance." Nearly 75 percent of survey respondents reported workforce shortages or skills deficiencies significantly impact their ability to expand operations or improve productivity.  Manufacturers noted that access to a highly skilled workforce is the single most important factor for future business success – more important than new product innovation and increasing market share.
Increased Product & Process Complexity
Set aside the complexities of global economies and global supply chains for a minute and focus on product and process complexity. The products we design, build, test, manufacture, sell and use today are typically not just mechanical anymore.
They include electrical, electronics and software. They require systems engineers to design and put it all together. They require sophisticated materials, processes and manufacturing facilities to build them. This increased complexity means we need more technically skilled people. We need to go back to school and better align academia to industry.
Education Gap
Only 1.5 percent of 25-34 year olds in the workplace gained a higher education degree in a science-related field, putting the U.S. in the bottom third of developed countries. Projections indicate that by 2020 we will have 1.5 million too few graduates compared to employer demand.
Despite the worldwide economic slowdown in previous years, there still were 3 million engineering graduates needed in 2010 (the last year global statistics are available). There were only 2.25 million available. The shortage is not just engineers. It is the entire workforce that builds and supports complex products.
Just in the U.S., recently according to the president's job council, there are 3.3 million job openings. Many go unfilled for months as roughly half of employers say they are having a hard time finding the right qualified workers to hire, especially in science, technology, engineering and math (STEM) fields.
STEM jobs are central to economic competitiveness and growth and are projected to grow at twice the economy by 2018. STEM jobs provide good wages for every level of education.
Given all these good things about STEM jobs, we need to redouble our efforts to train the next generation in technical skills.
Averting the Crisis
So how do we avert the impending challenges? Every one of us has to get more involved. There is opportunity to change this at every level.
The first, most immediate opportunity is with students already in the education system. Let's engage those already interested in computers and math with strong applied skills programs.
Industry-focused real-world projects are where the rubber meets the road. Look at General Motors (GM) and the U.S. Department of Energy (DOE)'s EcoCAR 2 program. Managed by Argonne National Laboratory, EcoCAR 2 challenges collegiate students to compete in a three-year competition to develop energy-efficient technologies to help reduce the nation's dependence on foreign oil. Many of those students are quickly recruited by program sponsors.
Let's expand this to other industries.
Second, while this is a national and even global challenge, let's focus locally. Community colleges are uniquely qualified to retrain workers. Look at what Iowa Western Community College (IWCC) did.
They created an advisory board of local manufacturers and developed an updated curriculum to address the skills gap. They are revitalizing manufacturing. We've worked with IWCC to now provide this same blueprint around the world. Graduates earn a complete two-year PLM associate's degree.
Third, let's do more to encourage women to pursue STEM. Although women fill close to half of all jobs in the U.S. economy, they hold less than 25 percent of STEM jobs. We need many more Sally Rides.
Finally, let's increase our involvement with students from kindergarten through high school.
So I challenge you to get involved in one of these four areas. If each one of us working in engineering and manufacturing mentored just one young person to choose a STEM career, we would avert this crisis.
We're not getting any younger, but we can sure work together and work smarter to avert this crisis. The infographic points you to two resources listed below from us. Additional supporting articles are referenced below.
Learn more about the Crisis in Manufacturing from this video: http://bit.ly/mfgcrisis
Download this white paper to learn how innovative community colleges are addressing the crisis in manufacturing: http://bit.ly/ccpaper
Supporting material:
Tuesday, July 17th, 2012
Do you wish you could go back and relive high school or college? I hear it quite a bit these days from engineers. It's not just wisdom talking, wishing they could go back in time knowing all they know now. It's jealousy talking.
At Solid Edge University, Mike Evans from the Huntsville Center of Technology presented several commercial projects that high school students in Huntsville, Alabama, are involved with.
The projects are so cool that even college engineers are returning to be mentors so they can get more hands-on experience.
So take a listen to my interview with Mike and learn more about the programs he mentions below. (more…)
Friday, June 15th, 2012
One of the interesting STEM projects we're involved with is Greenpower. It is a design-make-race challenge to encourage students of all ages to consider a STEM career.
It is a compelling challenge for a number of reasons. One it links education with industry through real-world design-build projects. Two it spans all levels of academia from primary grades to university. Third it is focused on green technology through electric vehicles to develop future engineers with a sustainability focus.
At Solid Edge University, I talked with Mike Brown to get a little more detail on how Solid Edge is a part of the project. Mike points out that the young folks involved with these programs are engineers:
"These kids actually push the technology. They're trying to squeeze every single increase of speed."
Mike also points out:
"You're not speaking to a student. You're actually speaking to an engineer. Smaller and younger but an engineer."
For more, check out images from the most recent Greenpower challenge at Silverstone and watch this overview video
You can learn more about our STEM initiatives. Stay tuned – I have a few more interviews to share soon on a USA entry into Greenpower.
–        Dora
Thursday, May 31st, 2012
Yesterday, I shared Bill Boswell's Crisis in Manufacturing presentation from PLM Connection. In the middle of his presentation was this cute video on the STEM skills gap.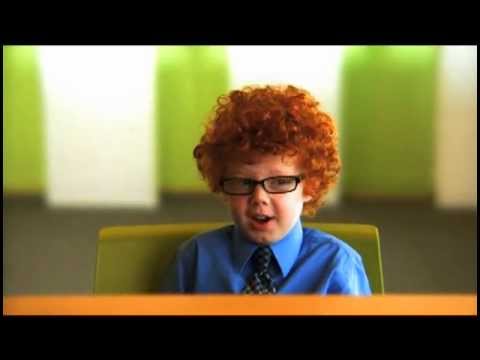 It was a TV spot for the National Defense Education Partnership to encourage STEM careers and close the technical workforce gap. Which brings me to part two of the academic keynote presentation from PLM Connection. Jane Oates is the assistant secretary of state for the U.S. Department of Labor's Employment and Training Administration (ETA). I shared earlier my conversation with Jane, but it's important that you hear her presentation directly.

Jane Oates, U.S. Department of Labor, on Closing the Technical Workforce Gap
The ETA is the federal agency that provides job training, employment, labor information and income support for workers who have lost their jobs. The agency is strengthening partnerships across state and federal organizations, developing clearer career pathways with industry-recognized credentials and developing better virtual career tools. Jane noted they have trained over 300,000 people in the last 18 months.
Two things stand out in particular from Jane's speech. First is the $2 billion in funds for trade adjustment assistance community college capacity building (TAACCC grants). This helps community college build curriculum and capacity to close the technical skills gaps. In the first round of funding, 28 of the 48 college grants added manufacturing curriculum. Jane noted that manufacturing has added 139,000 jobs this year. She pointed out that they have shifted focus with these grants on job placement outcomes to ensure success.
"The bottom line in the application is 'Did they get a job?'. That's where we have to focus. For us to really believe that we're responding to the skills gap, we need clear data that says we used this curriculum and got the person a job."
The other interesting thing Jane shared was ETA's jobs accelerator model. It funds small communities from a pot of $35 million. Previously it could be for any type of business but this year they concentrated on advanced manufacturing. It seems those two combined could really impact communities across the U.S.
As Jane said, you should be knocking on the door of your community college to see how they are addressing manufacturing. If any of you are engaged with your local college on programs to close the technical workforce gap, let me know so we can share some best practices.
– Dora
Thursday, May 24th, 2012
I've been spotlighting future engineers to show you some of the great work student engineers are doing. At PLM Connection, surrounded by 1,800 folks who pursued careers in the engineering industry, I thought we should turn the spotlight on them to find out why they became engineers.
This video interview highlights three different stories and career paths. It shows the variety of talents and interests engineering attracts – and the variety of jobs available to those pursuing a career in technology. (more…)
Thursday, May 10th, 2012
It's that time of year when I'm booking my boys into summer camps. After the FIRST Robotics Competition, they are definitely signed up for a robotics camp. There are a lot of great summer programs for young students. Here is one you might find interesting: Michigan Tech's summer youth CAM program. John Irwin, program chair of Mechanical Engineering Technology and Industrial Technology, presented it at PLM Connection this week.

Friday, May 4th, 2012
I wanted to share a podcast Dora and I just recorded. We cover a number of topics on this one, including what led me into a STEM career, what's happening in emerging markets like Russia and China, what to make of the Codex of Openness initiative and what's happening with our industrialization efforts. Let me know if you have any questions about these topics. I look forward to talking with many of you next week at PLM Connection Americas. (more…)
Wednesday, May 2nd, 2012
Just before the FIRST Robotics Championship last week I sat down with Lisa Harding, a chemical engineer and science teacher at Westminster Christian Academy. Lisa has so much passion for her students, their school and the FIRST Robotics program, that it was hard to edit down our great conversation into to YouTube-sized soundbites. So here are three clips of our conversation discussing how they got started, how their team works, and how they won the Rookie All-Star award at the regional competition.
Wednesday, May 2nd, 2012
Cyborg Cats engineers Lauren Moore and James Zandstra mentioned the Boeing mentors who helped them in the build of their robot. Those "real life engineers" are key to the FIRST experience for any team. Pictured above in the team pit is Tim Terlouw, a senior engineering manager at Boeing and father of two students at Westminster. He a long-time NX and Teamcenter user who brings a wealth of product and process knowledge to student engineers.
Subscribe to this blog:
Follow Siemens PLM Software