---
Posts Tagged 'engineering'
Monday, March 5th, 2012
This is my second post on the new NX8 help video tutorials.  As I mentioned last time, these videos are available to all NX users when they install NX8.
This week, let's look at a more complex scenario.  We create a path through complex curves.   (more…)
Thursday, February 23rd, 2012
The 11th annual LEGO World Fair was held in Copenhagen, Denmark on Feb 16 – Feb 19 2012. In addition to 16 trucks filled with 10 tons of LEGO's, Siemens PLM was there to demonstrate tools that Lego plans to use to manage the digital world.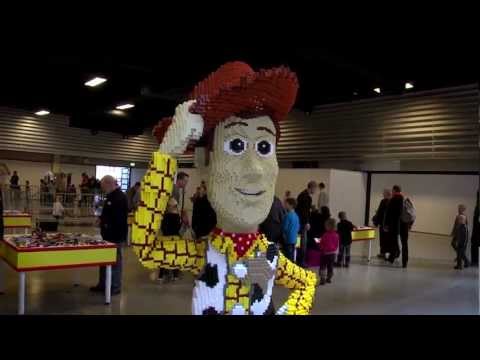 Going beyond the physical brick and into augmented reality, video games and mobile applications, Lego is using NX software to design, control and manage the data that is needed to create new products. More than 40,000 people who attended the show were able to see the technology first hand, which is the result of a 20 year partnership with Lego.
Being National Engineers Week in the U.S., it's important to note that having future engineers see this technology first hand is helping to "inspire the builders of tomorrow".
P.S. I'm the proud father of an Engineer, that grew up playing with Lego's!  
Jerry
Monday, November 7th, 2011
Here is another report from Mark at the Siemens PLM CAE Symposium.
————–
The NX CAE Symposium kicked off this morning at the Joe Gibbs Racing Facility.   Attendees staying at the Hilton were treated to a scenic shuttle ride into the Huntersville facility, with the fall colors at their peak.  I found myself impressed by the contemporary architecture of the Joe Gibbs facility and its lush, wooded surroundings.  A buffet breakfast consisting of biscuits, sausage, fresh fruit, coffee and juices got everyone off to a great start! 
Jon Heidorn, VP of Marketing for the Americas gave the opening address, and welcomed attendees to the first ever NX CAE Symposium.
The opening customer key note was a joint presentation by Mark Bringle and Nelson Cosgrove of Joe Gibbs Racing.
Mark and Nelson entertained the group with numerous NASCAR video clips and interesting facts.  I was awed to hear that JGR routinely races 43 cars in every race, every week, and that 21 CNC machines operating in two shifts are required to satisfy the resulting part fabrication demand.  I also learned that NASCAR is now broadcast in 150 countries, and in 30 different languages, making it nothing less than a spectator sports super-phenomenon!  It was great to hear that JGR employs NX Flow CFD aerodynamic simulations for intensive rock sorting of concepts, postponing the staggering $30,000/day cost of wind tunnel testing until the later stages of the design.
Come back for more from the Symposium.
Mark
Wednesday, October 19th, 2011
At PLM Europe, I had the opportunity to attend John Manderfields presentation "NX for Sustainable Packaging".   During his session he discussed the trends for Sustainability, differences between packaging (plastic bottles) in North America versus Europe, and more.
After his session, he sat down with me, and we discussed today's trends for making plastic bottles.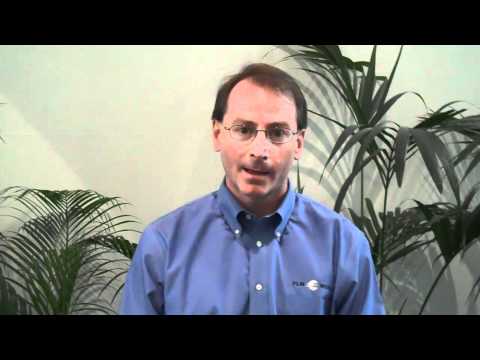 John Manderfield is the Director of Creative Design, at Consolidated Container Company.
Jerry
Tuesday, October 18th, 2011
Today at PLM Europe, Giorgio Aldini of XFORM gave his keynote presentation.  The title was:  From Yachts to Fashion.   During his presentation he showed how NX is used in some unconventioal ways.   (see presentation below)
After his presentation, Jan Larsson interviewed him an asked him to discuss some of his projects.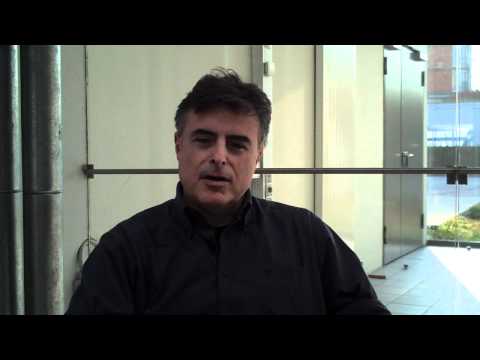 Jerry
Monday, May 2nd, 2011
Next up on the podium is John Bayless, Director, Strategy & Program Management Mercury Marine Mercury Marine is the world's leading manufacturer of recreational marine propulsion engines.
John is talking about the way things were at Mercury. They had gone from two engineering sites in the USA to six engineering site globally. The product development process was already complex enough without even adding new engineering sites. The product development process had many manual steps, many different sources of data, and many BOMs that had to be manually reconciled! The engineering change process used multiple systems and it was not automated. Before the Business Process Transformation the product design data and project data was stored and managed in multiple systems which lead to longer lead times in their product development process. (more…)
Wednesday, February 2nd, 2011
Whenever I hear the name Aston Martin, I think of 3 things.   Custom-made, High-technology, and the world famous British spy created by Ian Fleming.
When I first heard that Aston Martin is standardizing its global sports car development process using NX™ software for integrated computer-aided design, manufacturing and engineering analysis (CAD/CAM/CAE) and Teamcenter® software to manage their product and process knowledge, I was extremely excited.
Aston Martin began an extensive PLM technology evaluation two years ago. The decision to migrate from their current technology to NX and Teamcenter is critical to its mission of continuing to produce some of the world's greatest sports cars.
This announcement emphasizes  Siemens PLM Software's automotive market leadership and underscores the importance of our open strategy.
So if you're like me, I recommend that you subscribe to Aston Martin's YouTube channel to see videos like this
and follow them on Twitter so you can keep up with Aston Martin Racing.
Jerry
Wednesday, November 17th, 2010
You may be familiar with Go PLM, our program that provides PLM software to support the academic programs of leading universities. Today, Siemens PLM and Auburn are making a joint announcement at a recognition ceremony about our latest grant.  Here's the press release:
 Auburn University Receives In-Kind Software Grant from Siemens PLM Software Valued at $195.5 Million
 Largest In-Kind Corporate Contribution Received by the University
Auburn University Grant Brings Siemens PLM Software's Total In-Kind Contribution in the State of Alabama to $491.5 Million
 AUBURN, Ala. and PLANO, Texas, November 17, 2010 – Siemens PLM Software, a business unit of the Siemens Industry Automation Division and a leading global provider of product lifecycle management (PLM) software and services, and Auburn University today announced the largest in-kind corporate contribution ever received by the university. The in-kind software grant from Siemens PLM Software, with a commercial value of $195.5 million, was presented today at a recognition ceremony held at the university.
Subscribe to this blog:
Follow Siemens PLM Software