---
Archive for the 'General' Category
Thursday, September 26th, 2013
For those of you out there who own a luxury yacht, this blog post is not for you. You are already well aware of the detailed process that went into developing your custom ship. For the rest of you, let's consider PLM in specialized shipbuilding. Dr. Klaus Borgschulte managing director of Lürssen, presented at the Siemens PLM analyst event. The company's history spans 140 years. Over the past decade, they have used Siemens PLM software to integrate systems to achieve their objectives.
PLM in shipbuilding – especially luxury yachts – is different from other industries. There are no prototypes. There is no series to the product line. Volume is low with just two to three produced each year. Lead times are long – between three and a half to seven years. Yet the product development objectives are the same as most manufacturers:
Reduce lead time
Manage higher output
Be more efficient with engineering resources
Learn more in my video interview with Klaus: (more…)
Monday, July 1st, 2013
This year close to 300 attendees joined us to learn and share their knowledge of Tecnomatix digital manufacturing at the digital manufacturing symposium held at Sao Paulo, Brazil.
We want to extend our gratitude to all the customer speakers who took their time to share their Tecnomatix success stories and how they achieved productivity gains with digital manufacturing technologies.
I was able to touch base with few of our customer speakers after their presentation and I asked them to talk briefly about their presentation. I'm sharing with you those post presentation interviews (more…)
Friday, May 31st, 2013
The quest is still on to find the most efficient way to provide work instructions to the shop floor. After all, we all know the problems associated with paper based, uncontrolled work instructions. They are not always clear, accessible or accurate.
Evidently the answer is to rely on IT systems to create, publish and manage shop floor work instructions. However, there is always a debate about what kind of IT system is most suitable for managing work instructions.
First option is to install a dedicated work instructions software packgage capable of managing 2D/3D product and process data. In most cases, these dedicated systems are quite useful for managing work instruction templates, presenting visual data and making sure that shop floor workers have easy access to the system. However, they lack the ability to ensure that product design and manufacturing information are all interconnected. They cannot give manufacturers the confidence that the work instructions are always current and up to date. (more…)
Wednesday, May 29th, 2013
It doesn't matter if you're a small manufacturer with one plant or a large multinational with factories around the world; consistently delivering products that meet quality requirements is one of the best business strategies for long-term profitability and growth.
As a result, each manufacturer carries a cost of quality on their balance sheet.  Some invest heavily to effectively mitigate quality issues through rigorous preventative practices, but all carry the cost of appraisal (inspection, testing, etc.).  This means that even the SMB manufacturer can have the same challenges as their larger counterparts:
Differing metrology equipment, software and data configurations
Inefficient use of equipment and inspection operation bottlenecks
Excessive time and effort to translate and consolidate results
Ineffective or delayed root cause identification
In every case, these challenges reduce productivity, add to the overall cost of quality and can impact profitability in a significant way.
This is why Siemens PLM Software has developed DPV Lite, a right-sized solution that specifically addresses how well you leverage your appraisal cost investments while delivering unmatched technology to help mitigate the ugly side of the cost of quality equation; failure.
 Want to know more?  Watch this video:
Learn more about our DPV solution.
Thursday, May 16th, 2013
We are pumping up the volume for Solid Edge University, partnering with an electric set of hard core  rockers for the event.  You definitely want to be there to party with the greats.
The Solid Edge news team went on the road to interview some amazing talent, first catching up with Luxion after one of their light and vector enhanced appearances.  It was hard getting past the screaming industrial designers and marketing people wanting autographs. We thought the engineers would help but even they realized Keyshot makes them look good. (more…)
Wednesday, April 24th, 2013
This line from the 1986 movie, Top Gun, was delivered by an angry Maverick (Tom Cruise) to Iceman (Val Kilmer) after he accuses Cruise of being a cowboy and minimizes Cruise's latest victory in the Top Gun competition.
Iceman retorts "You're everyone's problem. That's because every time you go up in the air, you're unsafe. I don't like you because you're dangerous."
Iceman's response sets the stage for the rest of the movie and was necessary to underscore his rivalry with Maverick but from a decision making perspective, it was an example of a poorly understood and poorly framed problem.
Iceman's problem wasn't that he thought Maverick was an unsafe pilot; rather it was that he was threatened by Maverick's flying abilities and feared that he would not win the coveted "Top Gun" award.
Of course, the testosterone fueled competition between Maverick and Iceman would not have been so exciting if he had replied "I get scared pulling those high G maneuvers during dogfights and I'm really concerned that you are a better pilot than me." This would have been the truth, but still falls short of fully answering Maverick's iconic question….
So let's explore what a well formed response would sound like. In order to do that, we need to understand problem framing.
Tuesday, April 23rd, 2013
I did a few blogs posts from the SEMA show in Las Vegas last year.  One of my favorite stories was on a couple Local Motors community members and a heavily modified Suzuki truck.
If you have wondered about the types of people that participate in the "Forge", this is a great video on Tony Ashwill and his truck and how it ended up at SEMA.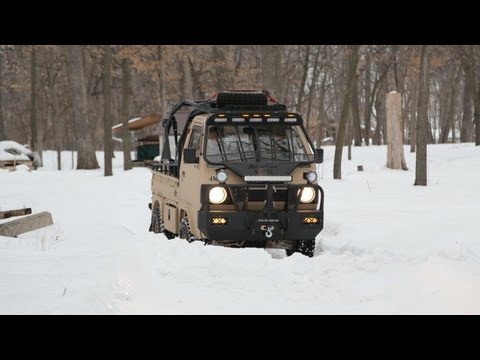 If you are into this type of thing too, check out the Forge. If you want to learn some CAD and maybe design your own car, check out the Solid Edge Design1 Free Trial.
Friday, April 12th, 2013
I came across one of Leslie Langnau's webinars  entitled "Additive Manufacturing – When will it arrive?"   I personally thought it to be a pretty good presentation of where we are. For those of you involved in traditional manufacturing that are wondering about what is going on in the excited world of  3D Printing, I'd watch this video below for a calm, objective view: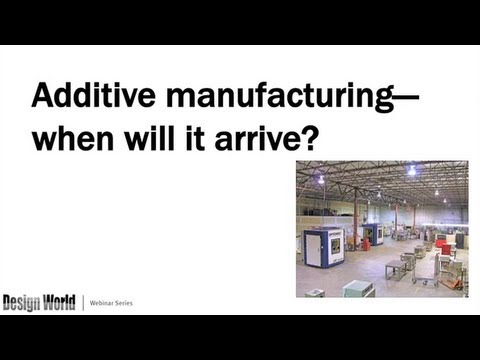 (more…)
Thursday, April 4th, 2013
The topic of my blog is Decisions. We make thousands of personal and work related decisions every day. Most of our daily decisions are small in scope like "what am I going to eat for breakfast?" or "what am I going to wear?"… some are more important like deciding how to prioritize tasks at work and some are monumental in their importance (e.g. who we decide to marry) and the consequences of these decisions determine the course of a life.      
No one makes good decisions all the time. In fact, it's possible to make a good decision and have it result in a bad outcome. Or conversely, to make a bad choice that ends up with a good result. This blog will try to help us understand why we make the decisions we do – both good and bad. This blog will examine what the characteristics of good decisions are as well as the cognitive processes we go through when making decisions, how emotions play into the process, our conscious and unconscious influences and pretty much anything related to making choices.
Subscribe to this blog:
Follow Siemens PLM Software