---
Archive for May, 2009
Saturday, May 30th, 2009
At this moment, I'm finishing up some Power Point presentations and demos for Siemens PLM Connection. As I mentioned the other day, I'm the product manager for Solid Edge Simulation and am a bit excited to talk about what we are doing.
After PLM World, my thoughts will be turning to the next release of Solid Edge Simulation (ST3?) so this is a really good time to talk to me. I'll be getting to Nashville on Sunday and will be attending the Social Networking Meet-up from 4:00 to 5:00pm in Delta Lobby B at the Gaylord. Even if you are not going to PLM World, I'll be blogging and twittering about this time so this might be a good day to finally get that Twitter or Facebook account (I am @burhop ) . Chances are it will be easier to find me online than in a crowded conference center
I'll be giving two presentations at PLM World, the first on Solid Edge Simulation at 4:00pm on Monday in Canal C. I will also be giving a presentation on Femap on Tuesday at 2:30. Here, I will talk about some of the new Femap V10 functionality. Come find me then and we can talk about what you think is important for any future release. If you use twitter, blog or have a Facebook account, you are welcome to post about what we are doing at any of my presentation (how many teachers let you text in class
) I know a lot of companies had to cut back on travel this year and I'm sure there will be many at home wanting to keep in touch with what is going on with Solid Edge ST2.
Friday, May 29th, 2009
Yesterday Google previewed one of its newest apps in conquest of world dominationindexing the world's information, Wave. There's a (rather lengthy) demonstration embedded below (be sure to watch at least the first 10-15 mins to get an idea of how revolutionary this really is). This app was built by the same guys that brought you Google Maps, arguably one of the apps that kicked off the whole "consumer focused mash-up" wave (no pun…oh, who am I kidding). The basic premise of Wave is how would email and IM (invented over 40 and 20 years) look if they were invented today. Rather than users sending message back and forth at each other like arrows over a medieval battlement, messages start as "collaborative objects" that are shared in the cloud and everyone in the conversation has the ability to respond or edit the object. Sounds an awful lot like a discussion board, eh? Well they could stop there – they added in the whole real time element that friendfeed has recently popularized. Updates to conversations appear on all screens simultaneously (take a look at around 11 mins in the video to see this in action). There are alot of other really interesting twists like being able to add people to conversations after they have started and watch them "replay" so you can catch up on how the conversation got to its current state (watch at about 20 mins if you want to see a massive demo fail – even Google isn't perfect all the time, but to be fair it is a developer preview).
Is this what the future holds for Gmail? Most likely, but what is a more interesting question (to me anyway) is what does this interaction paradigm portend for PLM? If you think about it for half a minute, you'll quickly see how uploading models into a vault or PDM system to share with your team is an awful lot like email, just with bigger payloads and more complex information. What if models where designed from the ground up as a shared object? Not just passing things back and forth for sequential editing and updates, but really being able to have a model shared that design teams could simultaneously edit? What if later additions to the team could replay all the previous action (seeing who did what) to catch-up and immediately start adding value? Google Wave may or may not be a success in and of itself, but there is definitely something to the interaction model that will persist. While we may not have realtime collaborative models today, the good news is that like many things that start on the consumer side, this paradigm will more likely than not make its way into enterprise software, including PLM. So IMHO the question is when, not if.
What do you think? Are there hidden downsides to real time collaboration with everyone sharing the model? Or do you gotta have it now?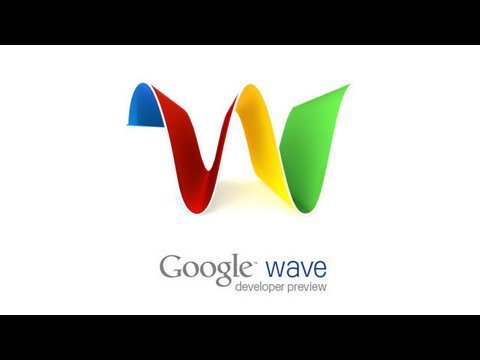 Thursday, May 28th, 2009
Industrial Finite Element Analysis underwent a significant evolution in the past four decades. We have witnessed tremendous progress in the underlying theory and its practical implementation in commercial software tools, such as NX. The application focus has also significantly widened and the supporting computer technology has evolved during these decades.
In the mid-1970's a typical model of an automobile chassis had:
5752 node points
2108 finite elements
28924 degrees of freedom
Today, a typical model of an automobile chassis has:
12 million node points
7.2 million elements
35 million degrees of freedom
You can see the scale and complexity of FEA has increased dramatically. So I sat down with Dr. Louis Komzsik our Chief Numerical Analyst at Siemens PLM Software, to ask him where we are, and where we are headed in Industrial Finite Element Analysis.
If you want to learn more; Dr Komzsik will be presenting the keynote at the NAFEMS World Congress June 16th in Crete Greece. 
If you're not lucky enough to attend this year, you might want to pick up a copy of his book, What Every Engineer Should Know about Computational Techniques of Finite Element Analysis, Second Edition by Louis Komzsik
Jerry
Tuesday, May 26th, 2009
Finally!
Yesterday we started releasing information on the new Solid Edge ST2. Siemens PLM likes to coordinate the release of new information so I've needed to keep quiet about the details of what we have been working on.
So Kris, I did it
No accidental tweets about the customers I'm meeting with. No mention of our new Solid Edge Integrated FEA on Facebook. No tweets like, "Wow, the designers are going to love this new Section Edit functionality!" Marketing really has a hard job these days with employees getting so involved with social media … but that is a subject for another blog.
What is important today is that Solid Edge now has integrated finite element analysis (FEA)! I'm sure the other product managers will say that what is really important for this release is the use of Synchronous Technology for Sheet Metal or the update of Solid Edge Insight to the latest Microsoft SharePoint software. But I know it is the FEA (and it's not because this is what I've been working on
)
Solid Edge Simulation
I've cruised a few web pages today looking for some initial reactions. For example, I saw a couple comments from designers that Femap Express has been upgraded to support assemblies. Well, that is not quite right. It is bigger than that and I'll try to blog more about it in the next few weeks. It was actually a much larger investment than was made for Femap Express.
Also, is not a "one and done" situation. In talking with customers, there is a huge spectrum of FEA needs. We tried to focus on ease-of-use and the most common designer level needs first but like synchronous technology, We are set up to add more FEA goodness as customers demand it. Of course, we will have to balance this with other Solid Edge needs but I can say Siemens did bulk up our team a bit to cover FEA (score one for companies with long term vision).
I know, I'm still short on details. So comment, tweet me or even post to the solid_edge.misc new group and I'll try to get you more details as we go forward.
Tuesday, May 26th, 2009
Hey folks, if you wonder where I've been lately, well…we're launching Solid Edge with Synchronous Technology 2 today. So it's been a bit busy behind the scenes.
This new release extends synchronous technology into new areas. The Solid Edge team is launching this release online in a blog to encourage comments. Please check it out and let us know what you think.
There is also an online press kit for those of you interested in a few Flickr images and YouTube videos. There are more product demo videos on the blog site along with a what's new guide and a white paper by CPDA.
Tuesday, May 19th, 2009
Things have been busy around Siemens PLM as of late. Next Tuesday, there will be big news coming from the Velocity team. Make sure to bookmark this page. For now, we'll stick to the Tips and Tricks. In fact, we owe you tip #6 & #7 this week.
#6 – Toggle Parts in Pathfinder: Quick and convenient ways to navigate and change displayed components in your assemblies
#7 – Revision Manager Where Used: This handy tool takes the guesswork out of doing ECO's
Note: The video above is pulled from YouTube. If you subscribe to Siemens PLM channel, you can be notified right away when we post the latest video from our Tips & Tricks series. There is a playlist on YouTube just for the Tips & Tricks, check it out here. We also realize that some of you do not have access to YouTube, so you can always check out the Solid Edge Demo Page.
Tuesday, May 19th, 2009
In Part 1 & Part 2 of my blog posts "Synchronous Technology for History-based models" I showed how to use NX Design Freedom powered by Synchronous Technology in models that contain parametric history data. 
In this post I would like to share with you another example of how Synchronous Technology can be used with history-based models.
For this scenario, we want to move a rib that separates these two pockets. But, the original designer made this part using two separate sets of geometry, so moving the rib by feature editing could be time consuming.
Design Freedom makes this simple, all you need to do is select the geometry you want to change and drag it into its new position.
NX allows you to make changes to your models the way you need to, without relying on pre-planning of features and history. …And with NX, downstream data such as drawings are accurately updated.
Consider how long it would take you to make this small change with your existing design software.
This wraps up the 3-Part series on how Synchronous Technology can be used with History-based geometry, if you'd like to see more, leave me a comment!
Jerry
Tuesday, May 5th, 2009
This weeks edition of Solid Edge Tips and Tricks from the Experts finds us talking about assemblies. Large assemblies with massive amounts of data. You can click ESC during file open of an assembly and Solid Edge will stop loading the parts and just open the assembly document. Watch the latest tip from Russell Brook below.
Note: The video above is pulled from YouTube. If you subscribe to Siemens PLM channel, you can be notified right away when we post the latest video from our Tips & Tricks series. There is a playlist on YouTube just for the Tips & Tricks, check it out here. We also realize that some of you do not have access to YouTube, so you can always check out the Solid Edge Demo Page.
Subscribe to this blog:
Follow Siemens PLM Software