---
Archive for October 13th, 2008
Monday, October 13th, 2008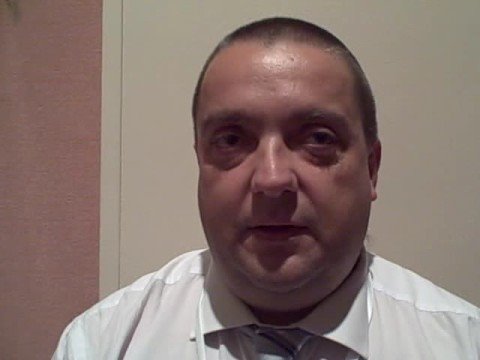 I just got out of a technical presentation by Martin Washburn, a PLM technical specialist with Rolls Royce. Martin has 23 years in IT and 12 of those specifically with Teamcenter. He supports 8,000 users in 30 locations in 8 countries. So quite a large enterprise.
He shared with the audience the benefits of moving to a 4-tier architecture for PLM. Their 4-tiers are client, web, enterprise and resource. Martin stressed the importance of a single data source or "backbone." He also recommended leveraging a site-sizing strategy to breakdown the technology deployed in stages by site size.
He noted benefits of 4-tier for Rolls Royce in several areas:
1. Strategic alignment with Siemens PLM Software product direction
2. Corporate policy compliance to deploy web applications
3. Increased performance and reduced cost (he explains how it does this on the video)
4. Scalable and future proof
5. Operational
6. Security
Monday, October 13th, 2008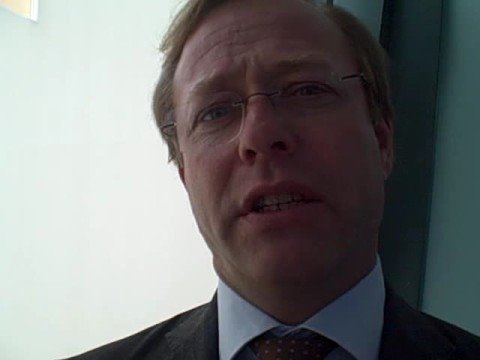 Guillaume Vendraux, vice president of R&D and Engineering for Alstom Transport, presented this morning on their company's PLM deployment plans. In this short video clip he recaps the key areas they are applying PLM technology.
I was most intrigued with #6 "extended enterprise," where they will leverage PLM to communicate with customers and suppliers. He also notes the company's targets to leverage PLM to reduce engineering costs and development lead time – each by 15 percent.
Monday, October 13th, 2008
Well it was a little bit rough getting here, but Helmuth Ludwig did finally make to the conference and took the stage to give the assembled audience of more than 750 people an overview of the state of the business.  Helmuth started by relating a conversation he participated in that went on the week before at a US Automotive conference.  As you might expect, the talk was all about the current economic situation (dare I say crisis?).
The US automakers are coming to grips with the idea that production could drop next year to as low as 13M vehicles, a place it hasn't been in years.  The attitude was surprisingly positive though.  They are all saying to themselves: 'we can't change the facts any more than we can change the sun rising in the morning.  The question is: what are we going to do in response to the facts?'  Seizing an opportunity in a time of crisis, that's what the companies that are going to succeed figure out how to do
And many of them are looking to do it with PLM.
Next Helmuth walked through the current organization and investment priorities at Siemens.  Some look at Siemens as see that we are no longer in Telecommunications, no longer in Automotive.  This leads some customers to ask: is Siemens restructuring every few weeks?  In fact, Siemens has a long history of re-inventing itself, and the good thing about this wave for everyone in the room is there is a strong focus on the Industry Sector, which is where the PLM business is housed.
One official organizational announcement: Chuck Grindstaff, longtime Exec VP of Products has officially been named as the Chief Technical Officer for all of Siemens PLM Software.  This is a great recognition of Chuck's overall contribution to our vision and execution ability.  (since there wasn't a press release, you heard it here first!)
Helmuth then welcomed the 200 new members that are here at this meeting today. This incredible growth shows the strength of the industry and of our customers.  Speaking of customers (after all it is a users conference), there were a few major companies that aligned themselves with Siemens PLM in the last year:
Volkswagen – after an extensive and detailed evaluation, we came out number 1 in all categories.  Teamcenter is now the PDM standard in all of VW.
Canon – we have been working with Canon for many years, but last year they decided they wanted to standardize across all division and all products on Siemens PLM products.  They did this because they can reduce their time to market and since deploying they have been able to by more than 40%.
That's where we are today, but where is it all going?  Helmuth wrapped up his talk with a walkthrough of a vision that includes not only the ability to test a product virtually, but be able to do a virtual test of the factory to see what the true impact of change is. 
Vision like this doesn't happen overnight…however we have selected 4 specific cases to address first.
One customer that has been a lead adopter of the technology from these cases has been able to reduce setup time from 9 hours to 6 hours for change over.  Whoopee – 33%  reduction.  Doesn't seem all that significant until you realize that of the 6 hours, only 1 was required for physical setup on the machine, so the machine was producing for 8 more hours that it was previously .  Now that is significant.
These use cases are all based on what our customers have told us about their situation: we have hardware and infrastructure partners we like.  We have desktop productivity tools we like.  We have ERP tools we like.  The open question is what one company will step forward for the Industrial Operations software we need and provide that one stop shop like we have in all of the other areas. 
It is through the use of this emerging platform that companies like yours can get ahead an innovate in this current environment and harness the opportunity in the crisis. 
A great start.  But that's enough from us.  Let's hear from some customers.
Update: Helmuth was nice enough to share his slides, which we posted to slideshare for your viewing pleasure:
Monday, October 13th, 2008
The opening session just kicked off.
Here are a few stats Maarten Romer, chairman of PLM Europe, just shared with the packed room:
– Attendees from 27 countries
– More than 200 companies
– 200 presentations
– 27 exhibitors
Top countries in attendance Germany, UK, France and the United States.
Subscribe to this blog:
Follow Siemens PLM Software